Kenya's Avocado Exports Flagged By Norwegian Authorities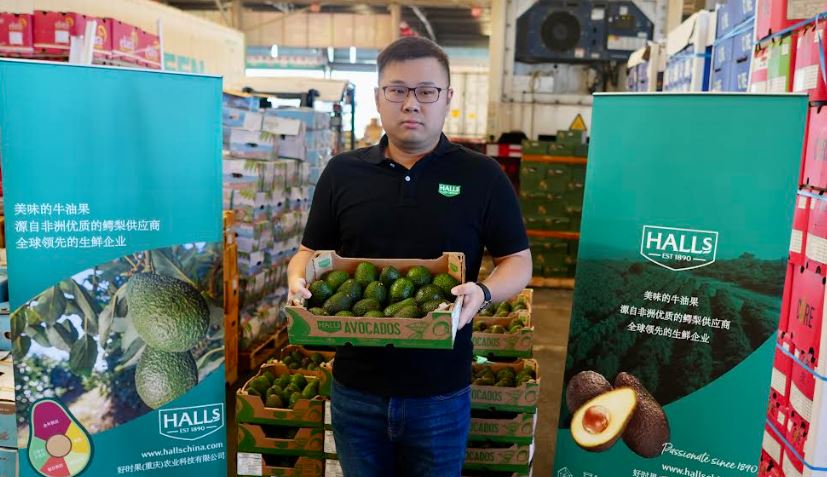 Norwegian authorities Bama-Gruppen, have flagged a section of Kenya's avocado exports following traces of high pesticide dosage of chlorpyrifos that can lead to immediate side effects such as headaches and stomach pain at large doses.
Part of the products flagged includes Rema 1,000 Ripe avocado 2pk, 320 g  and Season avocado ripened 2pk, 320g. The products were packaged on September 7 and 9, 2022 and September 6,7, 9 and 10 of this year respectively with the lot having been sold in Meny, Kiwi, Spar, Joker and some convenience stores across the country.
Read: Kenyan Avocados Sold At The Largest Fruit Market In East China
Executive Vice President of Communications and Public Relations at Bama, Pia Gulbrandsen, stated they are already taking steps to remove the products from the sales shelves. Bama-Gruppen AS is Norway's largest private distributor of fruit and vegetables. It specializes in the wholesale trading of fresh produce, including fruits, vegetables, and flowers, both imported and produced in Norway.
Hosea Machuki, chief executive of the Fresh Produce Exporters Association of Kenya (FPEAK), noted that keeping Kenya ahead of its competitors will be dependent on maintaining the necessary, internationally recognized standards. This comes after Kenya-grown avocado fruits sourced from listed agribusiness firm Kakuzi Plc hit the largest fresh fruit wholesale market in East China. Once a pest audit is done, Kenya also intends to start exports to Malaysia, in an effort to diversify its markets outside the established boundaries.
Kenya made Ksh6 billion from the opening of the Chinese market in the five months leading up to August. The Avocado Society of Kenya stated that the country has over 100 varieties of Avocados but only four have reached the International Market, including Fuerte, Hass, Pankay, and Jumbo.
Read: Kenya Set To Export Avocados To Malaysia
Kenya has surpassed South Africa to become Africa's leading exporter of avocados due to the increased demand that the fruit has created on a global scale. Kenya is the product's sixth-largest exporter producing 81.6 percent of the avocado fruit consumed in the East African Community (EAC). Due to its extended shelf life and flavour, the Hass cultivar, which is the most grown variety in Kenya, has attracted a lot of interest in the export markets.
Email your news TIPS to editor@thesharpdaily.com
I&M Bank Announces a Net Profit of Kshs 11.2 Billion in FY'2022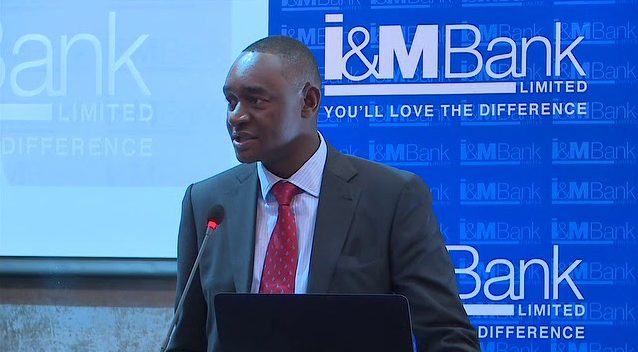 I&M bank recorded a 34 percent growth in net profits to Kshs 11.2 billion in year ended December 2022 from Kshs 8.4 billion recorded in the previous year.
The management increased dividend payout to shareholders by 50 percent to Kshs 2.25 per share from Kshs 1.50 in the period under review, subject to shareholders' approval.
Read: Equity Bank Announces 46.1 Billion Net Profit for FY'2022
I&M Group chairman Daniel Ndonye attributed the growth to the continued implementation of its iMara 2.0 strategy, focusing on business growth, operational efficiencies, customer centricity and digital transformation.
"Looking ahead, we remain committed to driving sustainable growth, on delivering value to our customers and ultimately creating long-term value for our stakeholders," said Ndonye.
The Group's total assets grew to Kshs 436.6 billion up from Kshs 415.2 billion recorded in the previous year. This was attributed by a 13 percent growth in the loan book which increased to Kshs 239 billion from Kshs 211.5 billion
The lender's Net Interest Income for the period under review grew by 10 percent to close at Kshs 23 billion from Kshs 21 billion attributable to strong growth in the loan portfolio and earnings from Government Securities.
Read: KQ Records Kshs 38.3 Billion Loss for FY'2022
Operating expenses stood at Kshs 16.1 billion, an increase of 19 percent year on year on account of completed and new capital investments supporting automation and the digital strategy.
Customer deposits closed at Kshs 312.3 billion, a five percent increase year on year, largely driven by the growth in deposits from relaunched customer value propositions and enhanced usage of digital channels.
Non-interest income was the largest contributor to the growth, improving by 46 percent to Kshs 12.7 billion from Kshs 8.7 billion in 2021. This was driven by growth in fees and commissions and foreign exchange income.
Loan loss provisions increased by 25 percent compared to the previous year reflecting the continued pressure in performance for some sectors as well as loan book growth.
Email your news TIPS to editor@thesharpdaily.com
Carrefour Introduces A Self-Service Checkout System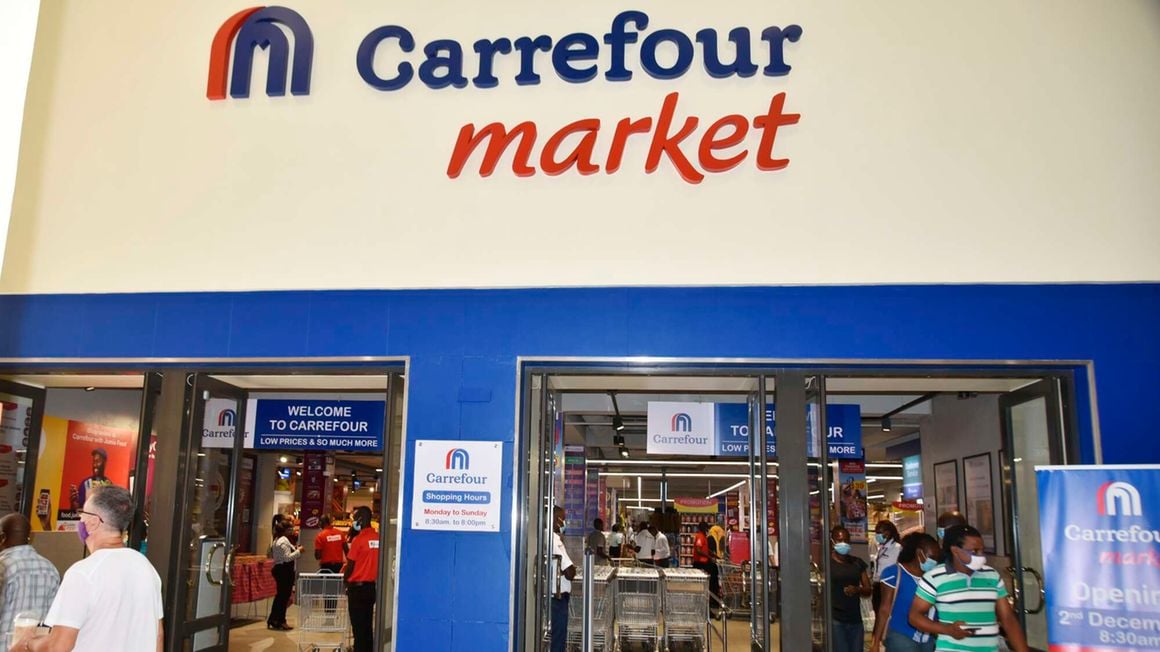 It's yet another digital move for Kenya as Carrefour introduces a self-service checkout system in their Westgate Mall outlet for customers to complete their shopping without cashiers. This digital service is meant to improve efficiency and reduce lead time at the counters.
The new shopping service features the use of digital screens and hand-held barcode readers for customers to scan their items and pay using cashless options such as Mobile banking and MPesa.
According to the exclusive holder of Carrefour's franchise in Kenya, Majid Al Futtaim, the service is intended to serve customers with less than 15 items. Additionally, while the digital move was first introduced in their Westgate Mall outlet, Majid says it will be rolled out to other outlets across the country.
Read: Carrefour Kenya Appoints Christophe Orcet As New Country Manager
"We are proposing a new fast solution for payment when customers complete their shopping at Carrefour," said Christophe Orcet, Majid Al Futtaim retail regional director for East Africa.
Mr Orcet noted that the service, the first of its kind in Kenya, will offer the shoppers very quick transactions ending inconveniences caused by the long queues. Additionally, he noted that Carrefour has had very positive feedback in other markets where the service is already in use. Thus, he expects the system to work flawlessly in Kenya.
"Customer feedback in the markets where the service has been rolled out is extremely positive," he said.
Notably, Carrefour has 19 outlets in the country, with 15 of them located in Nairobi while the other four are distributed in Kisumu and Nairobi.
Email your news TIPS to editor@thesharpdaily.com
Kenya to Pay Sh3 bn to Export-Import Bank for Due KQ Loan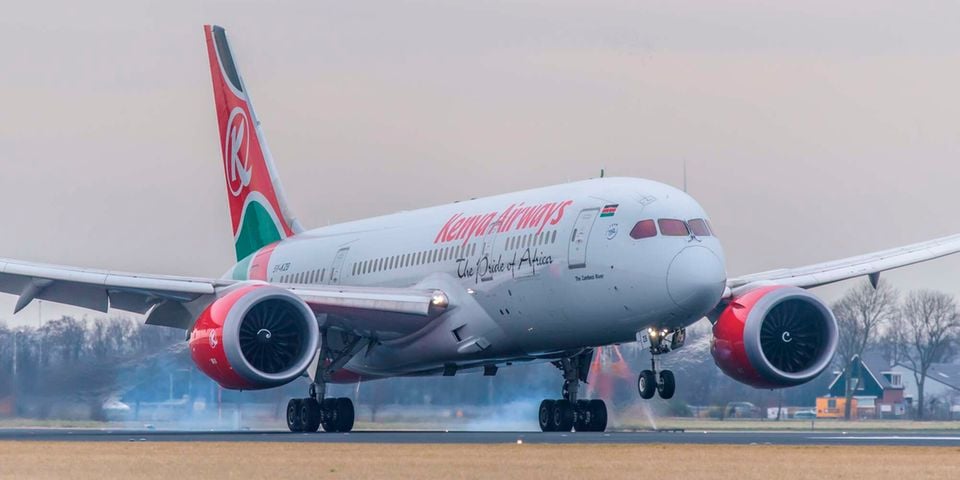 Kenya is expected to wire Ksh 3.3 billion to Export-Import Bank by the close of business tomorrow to cover an overdue KQ debt taken over by the state last year. According to the treasury, this payment will add up to Kshs 8 billion paid this month alone.
"As part of a standard process, the Export-Import Bank of the US issued what is known as a demand notice to the Government of Kenya for an overdue payment. On March 3, the GoK paid USD37.4 million (Ksh4.77 billion) in overdue principal, and is processing the additional overdue principal and interest of USD24.8 million by March 31, 2023," said Sean Bartlett, Senior Vice President of Communications of Exim Bank.
Read: KQ Records Kshs 38.3 Billion Loss for FY'2022
The demand notice simply requires the debtor to wire any outstanding payments failure to which the creditor is obliged to take legal action.
However, the Exim Bank clarified that the demand notice did not demand the full payment of the outstanding amount. Mr Bartlett explained that Exim is working closely with Kenya to draft the way forward in regards to the payment of the loan. The senior VC attributed this to the long history of working with the GoK and the Kenya Airways.
Read: Kenya Airways Needs to Improve on Operating Efficiency
The Government of Kenya took over this 10-year tenure loan last year having a guarantor of the loan in 2017. KQ has since borrowed a total of Ksh110.54 billion from Exim Bank to acquire seven planes and an engine. However, the airline has been struggling to service the loan attributable to the cashflow challenges and disruptions from the Covid-19 pandemic.
As a result, the state had to take over 62.4% of the loan it had guaranteed the company.
Email your news TIPS to editor@thesharpdaily.com